Key West and a beach wedding theme: the perfect pair!
Choosing a wedding theme can be tricky, but some couples reflect on their surroundings to create the ideal backdrop.  When it came time to start planning, Marguerite and Ryan knew a beach wedding theme would be the perfect way to compliment their Key West wedding at Old Town Manor.
Marguerite and Ryan's welcome table included a list of dinner table assignments.  We've seen some unique ways to help guests find their seats, but instead of a number system, they cleverly listed names on a map of the Florida Keys.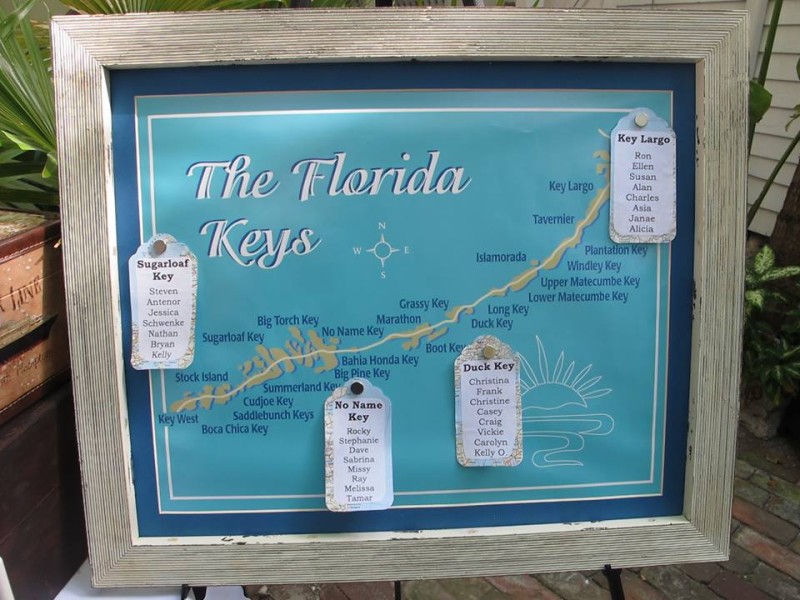 Each of the guest tables showcased local tropical flowers.  And who needs a vase when there are conch shells?!  Paper maps were also used to accent candles next to paper flowers to continue their beach wedding theme.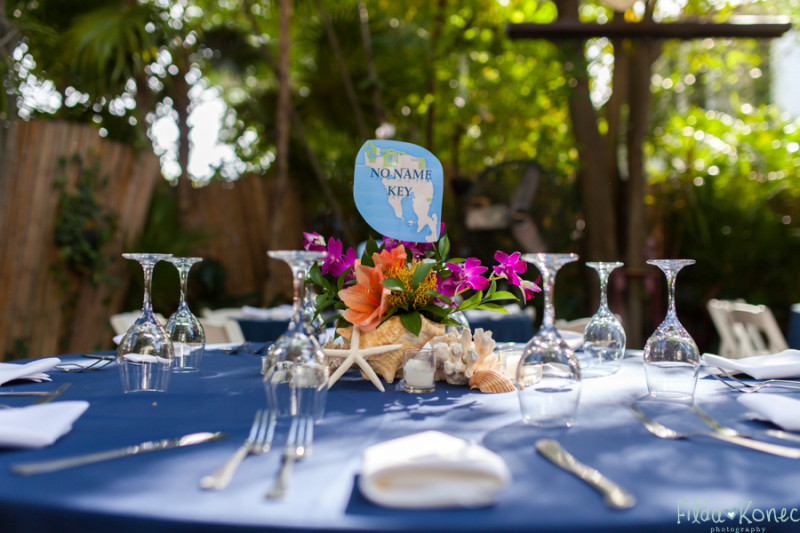 Marguerite and Ryan didn't let their love of the beach stop there.  A quick trip to Fort Zachary was necessary in order to capture even more fabulous Key West wedding photos.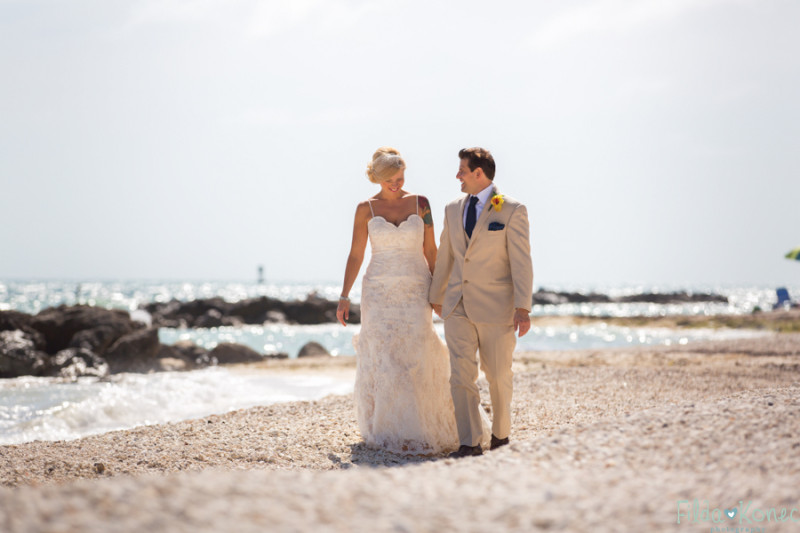 Finally, no wedding at Old Town Manor would be complete without a group shot on the front porch of the inn.  No additional decorations are needed when your photo is already framed by palm trees!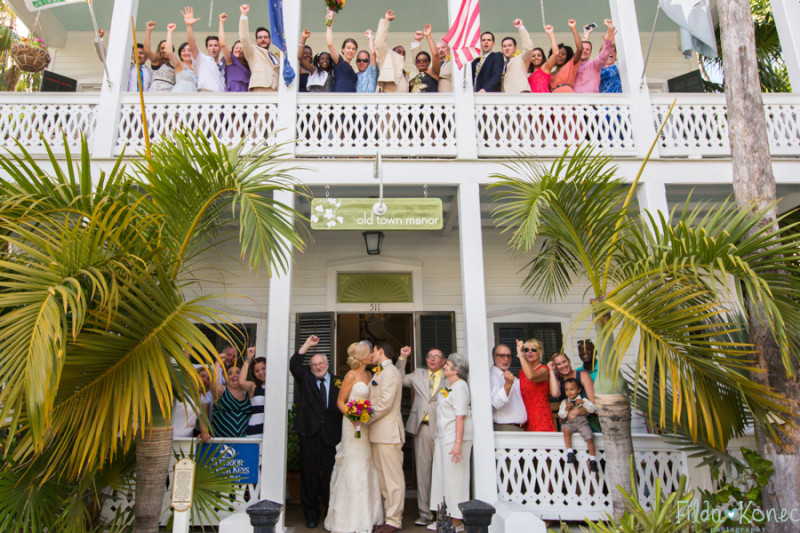 See more Old Town Manor Weddings photos or view our Wedding Packages.
Photos by Filda Konec Photography.