A Key West Wedding with Cuban Flair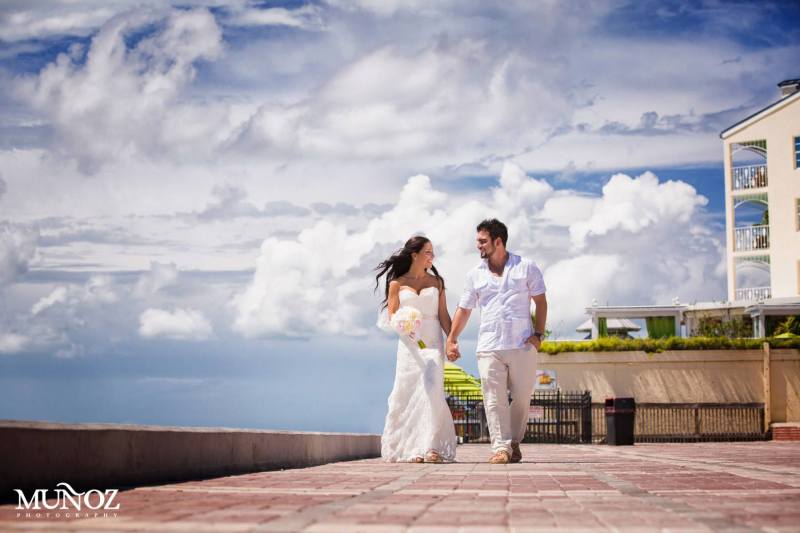 Jessica & Marceliano came to us with a vision of an elegant garden wedding with their closest family and friends followed by an extreme amount of dancing!  Old Town Manor's garden venue was perfect for their Key West wedding ceremony. Their dinner reception was held only 1 block away from the Manor at the San Carlos Institute, a Cuban museum that was founded in 1871 by Cuban exiles of Key West as an educational, civic, and patriotic center.  Their destination Key West wedding was as beautiful as the couple.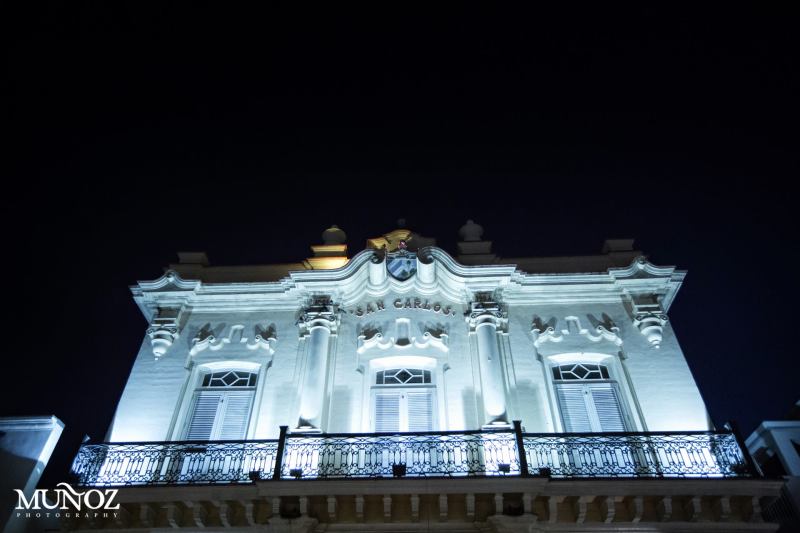 Marceliano's family came from a long line of photographers, originating in Cuba.  According to the Munoz Photography website, 'In 1909, Marceliano Muñoz opened a small photography studio in Cuba. Over 100 years and four generations later, the Muñoz family still takes pride in their legacy. Fathers taught sons, and grandfathers taught grandsons…'  You can imagine the number of cameras at the wedding!
Their garden ceremony was beautifully decorated with floral arrangements, lanterns and a rustic wooden arch from Dalsimer Atlas Florists.  The Bridesmaids carried bouquets of baby's breathe while Arnold Palmers and Cucumber Water were offered to arriving guests.
The wedding party made sure to include a few stops on the way to the reception at some of our favorite Key West bars, including Captain Tony's and Fat Tuesday's!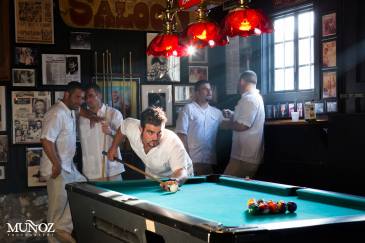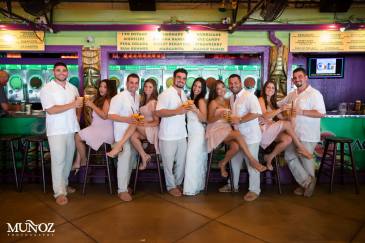 After their memorable photo shoot, Jessica & Marceliano danced the night away with family and friends while noshing on traditional Cuban dishes such as Paella and a Roasted Whole Pig while sipping on raspberry mojitos. They started the evening with a guacamole bar and finished up with a S'mores bar, specially created by Great Events Catering.  One choice at the S'mores bar was a slice of brie cheese, a chocolate chunk, and fresh raspberries smashed between graham crackers.  Is your mouth watering yet?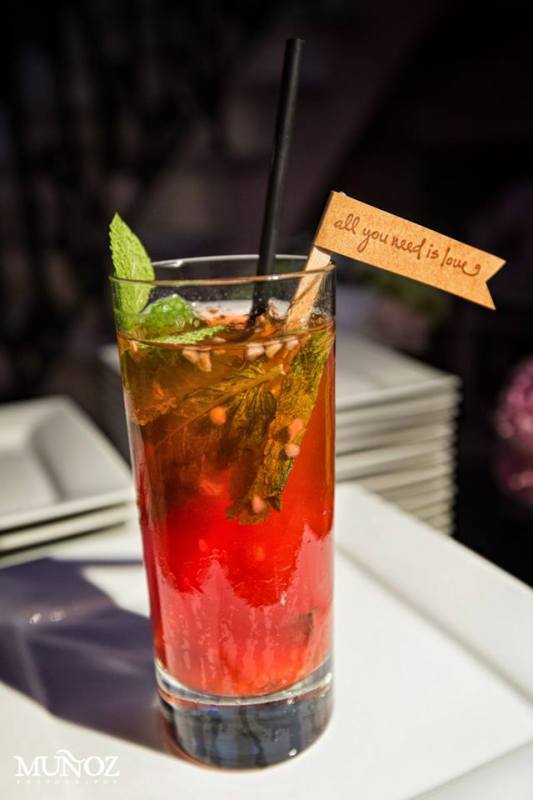 This Cuban affair was as authentic as they come and surely an evening their guests will never forget.  Congratulations to Jessica & Marceliano, we wish them the best!