Who doesn't love wedding cake? We must admit, we feel nostalgic when thinking of the ancient Romans' idea of good fortune for marriage meant breaking the cake over the Bride's head. However, when planning a destination wedding, why not try a little something different?  
Key West has many alternatives that throw caution to traditional cake. Here are a few of our local favorites that are certain to be the "icing on the cake" to round out your big day!
Key Lime Pie on a Stick
My, my, my…key lime pie! A must for visitors while in Key West. Tracing back to the early 20th century, its exact origins are unknown, but the first formal mention of Key lime pie as a recipe may have been made by William Curry, Key West's first millionaire.
"Aunt Sally", as stated in his memoirs, made this pie for him. Due to lack of refrigeration in those days, local sponge fisherman were most likely the founder of this heavenly dessert, not "Aunt Sally".  Whoever is responsible, this dessert is certain to make onlookers green with envy!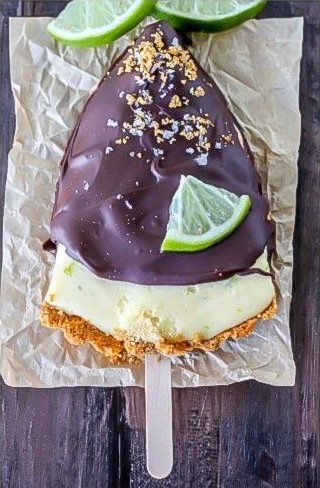 Kermit's Key Lime Pie Shop's Key Lime Pie on a stick is a piece of key lime pie with its traditional graham cracker crust that is hand-dipped in Belgian-style chocolate and frozen to create the "most delectable confection known to man".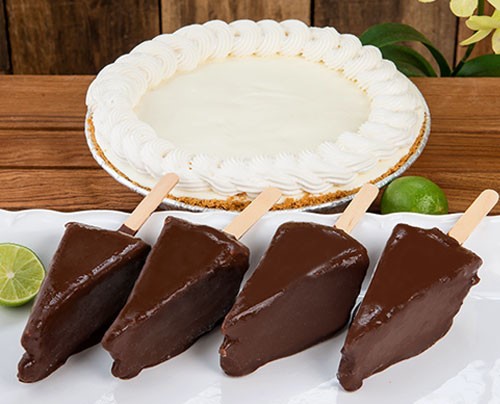 Key Lime Pie Company claims this pie on a stick concept is the "perfect amount of sweet and tart," and we agree! This dessert stays in the freezer up until the moment of serving. They can be offered to guests in the wrapper, served with a festive, disposable plate or butler-passed on a serving platter. Either way, entertaining your guests with this memorable dessert will be as easy as pie…on a stick!
Flaming Donuts
Flaming Donuts are a two-for-one deal as they are both delicious and entertaining to watch! Let Three Fine Cooks "perform" the show right before your eyes with their custom, portable cooking station!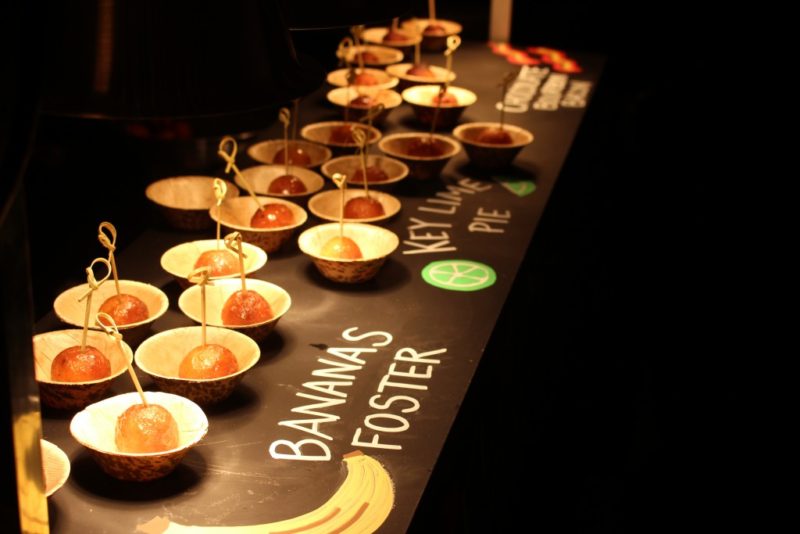 The donuts are Flambéed in a large sauté pan and then served on a skewer with assorted flavoring. Gourmet toppings include:
Bananas Foster – Bananas Foster Sauce w/ Dark Rum & Banana Liqueur

New Orleans Bread Pudding – w/ Whiskey Sauce

Chocolate Bacon Bourbon – Chocolate Sauce, Bourbon & Bacon

Crumbles Key Lime Pie – Key Lime Liqueur, Cream Sauce and Graham

Cracker Crumbles Apple Pie – Apple Pie Moonshine w/ Caramel Sauce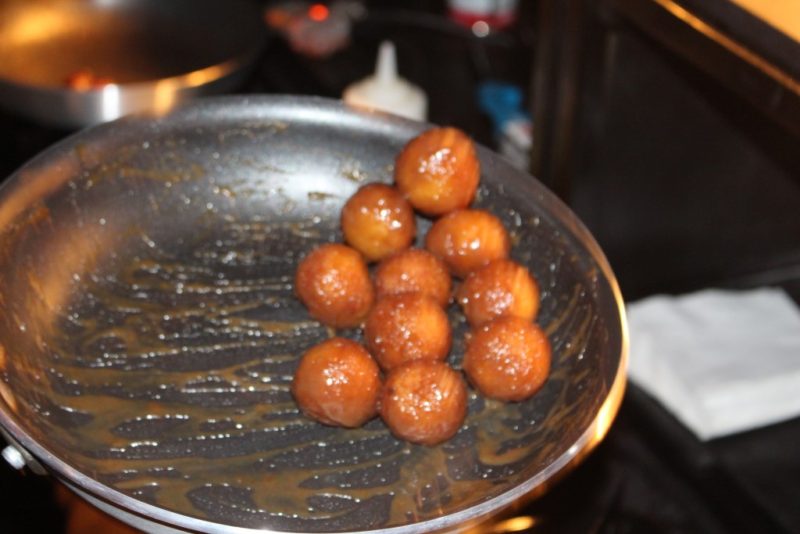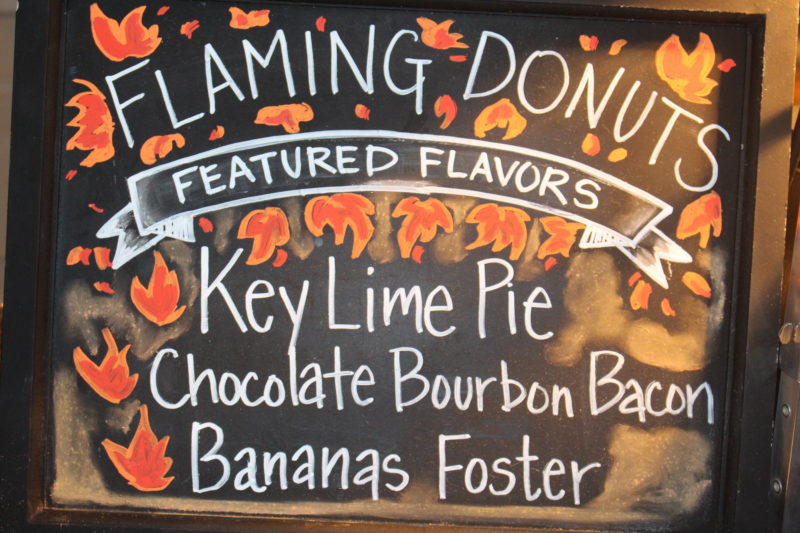 Flaming Donuts are the perfect lagniappe for your guests that they will not soon forget!
Cupcake Sushi
This unique dessert is just what the name suggests. Created from a combination of super moist cake, rolled in butter cream frosting and adorned with toppings, these little works of art are designed to resemble sushi rolls cut into bite sized pieced desserts.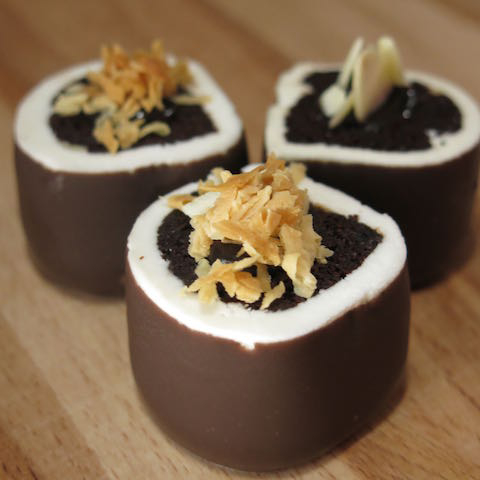 With 20 flavors to chose from, you can mix and match as you please. They can then match your color theme using nonpareils and chocolate pearls and/or sugar flowers of your choosing. Served with complimentary chopsticks, this engaging dessert are certain to make your guests look twice! http://www.cupcakesushi.com/
Macarons
A macaron is a French (although created in Italy) sweet meringue-based confection commonly filled with ganache, buttercream or jam filling sandwiched between two cookies. The related macaroon, a coconut and almond flour treat, is often confused with the dainty macaron. In English, most bakers have adopted the French spelling of macaron to distinguish the two.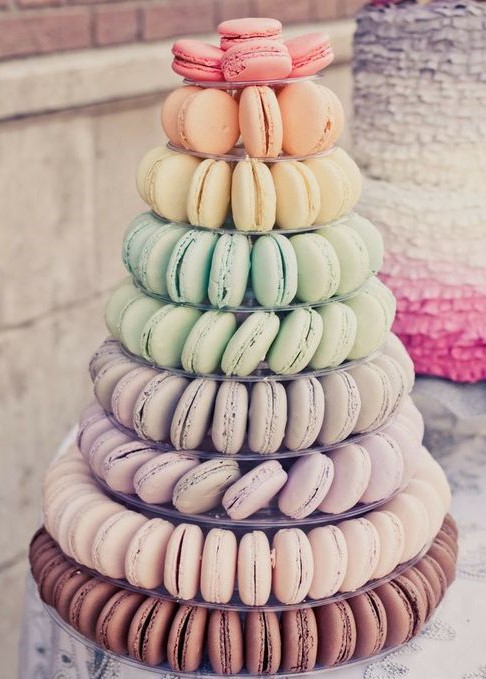 With up to 20 flavors and limitless colors, a tower of these served on a silver-tiered platter, adds an elegant touch to your special event.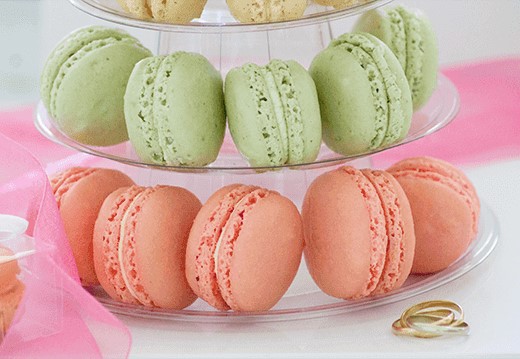 As a finishing touch, give boxes of these as a parting gift. Wrapped in a clear box displaying the evening's colors, guests can enjoy this French-famed treat the next day while reminiscing of your grand event!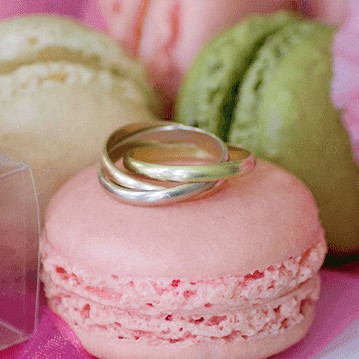 Key West offers fun cake alternatives to personalize your big day. Your guests will love the little extra detail especially for them; so much so, they will want dessert first!
Check out our other wedding tips and spotlights of our previous wedding couples. Click here to plan your getaway to Key West!